small business research
Reputation.com has tools for individuals and businesses to track and manage their online reputation—from Google search results to Yelp reviews. When I first joined, there was no product for small businesses. The research I conducted with small business owners laid the foundation for Reputation.com's current flagship product.
I recruited and performed contextual interviews with over a dozen small business owners.
I interviewed small business owners to understand their needs around online reputation management and found that there is a huge need in this space that no one product in the marketplace was fulfilling.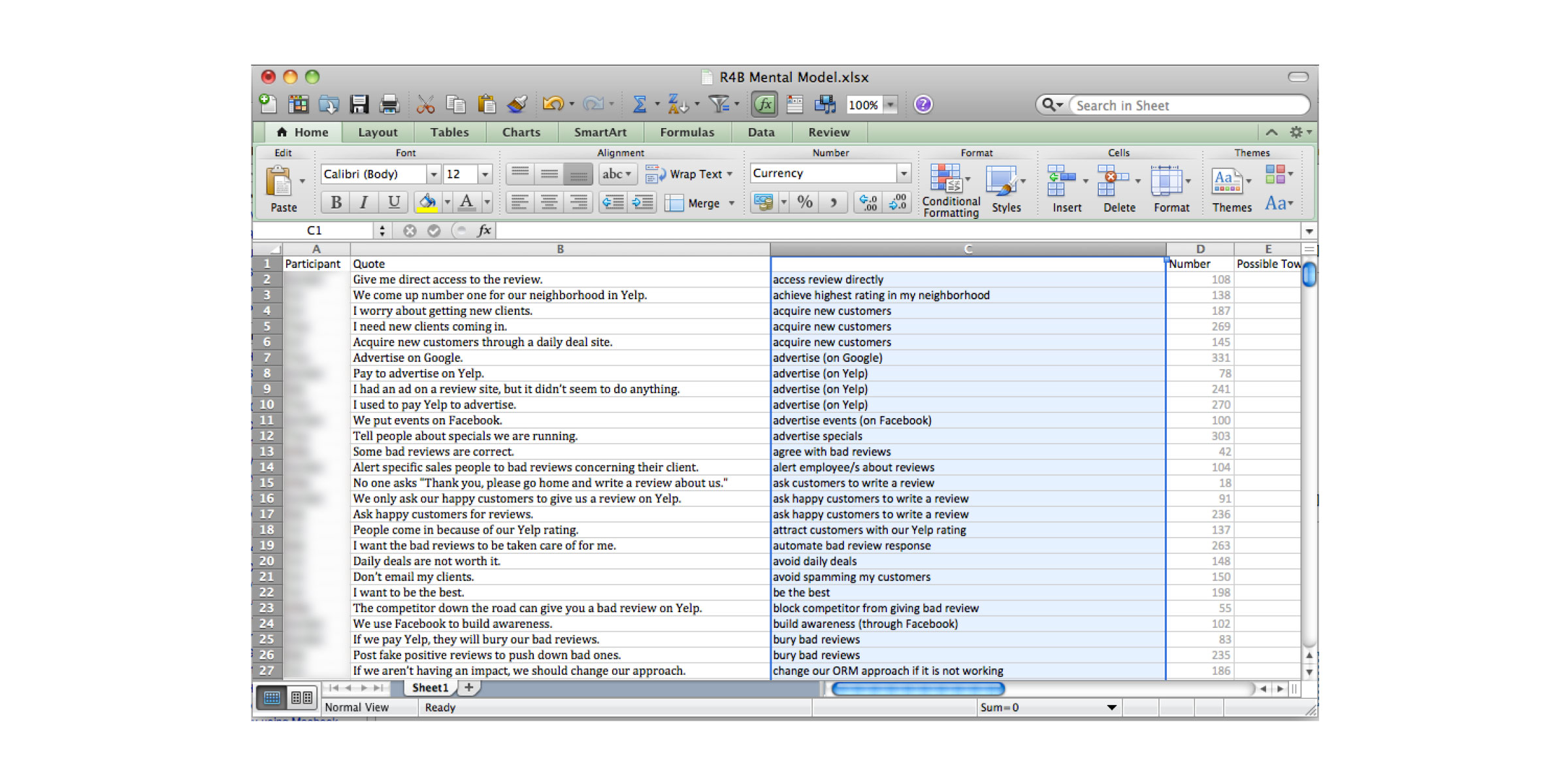 I synthesized the interviews to understand how business owners manage their online reputation.
I created transcripts of the interviews I conducted, then rigorously combed through the data to understand these small business owners' behaviors and goals when it came to their online reputation. Using this method exposed trends in the qualitative data I gathered and gave credibility to the insights that emerged.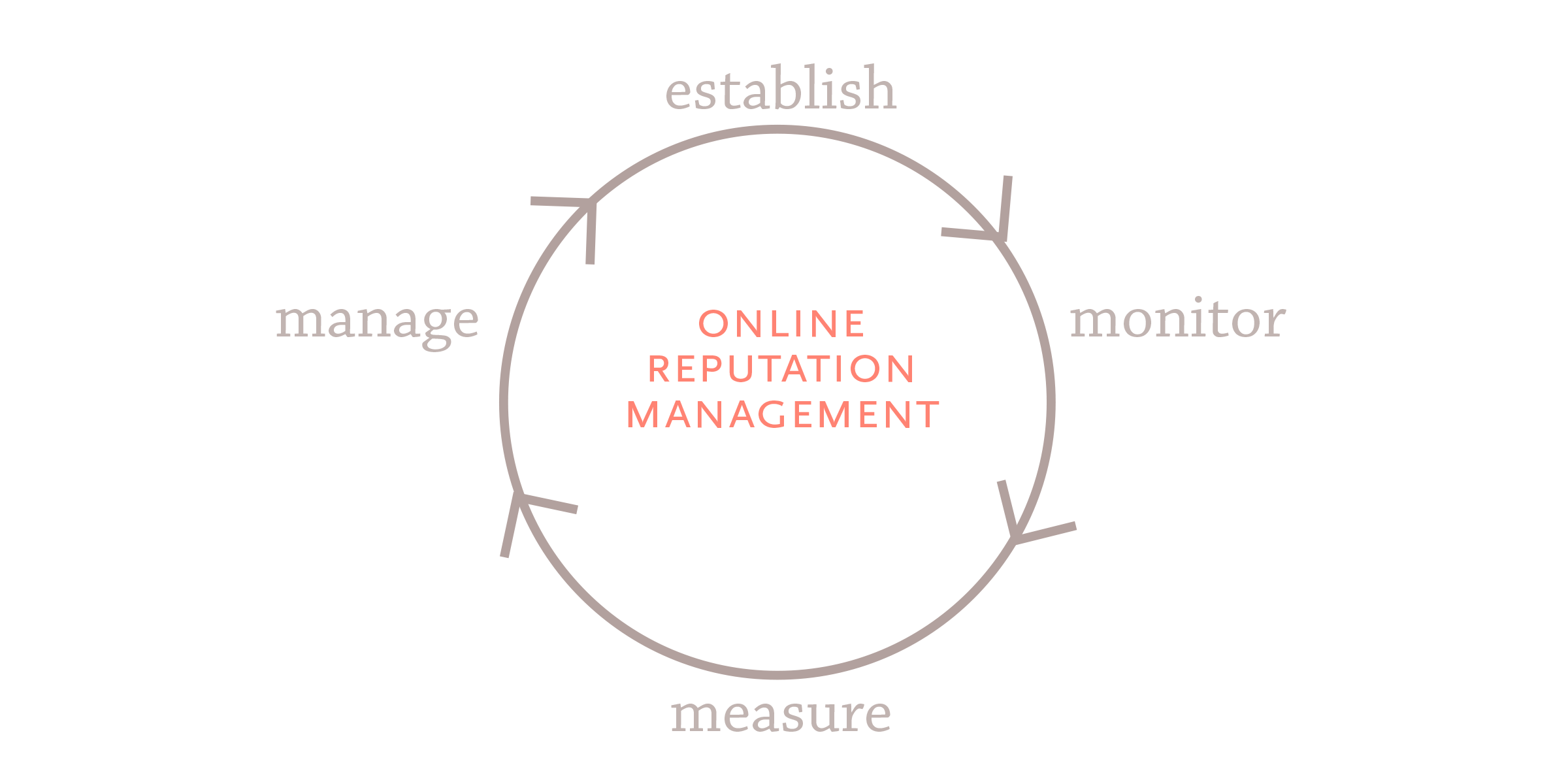 I distilled the interviews into one simple diagram which became the basis for the small business product.
The result of the research was a thorough model representing a wide range of user needs uncovered in the research, and a clear path forward for the product. The model, however, mainly lived in an Excel spreadsheet that was hard to socialize throughout the organization. So, I created a simple diagram to show internal stakeholders the current needs and behaviors of this potential customer segment: establish their online presence; monitor what's happening online, and alert to any negative sentiment; measure the impact of their online reputation; and help manage the business' online accounts and activities. This simple model caught on within the organization and became the basis for the Business Reputation Management platform, now a core offering at Reputation.com.
I worked with a product manager and UX director to define the product, and a visual designer to create a usable and beautiful final product. (screenshots via Reputation.com)