consumer product ux
While I worked at Reputation.com, we performed a major redesign of the consumer product. The first step was to interview a wide variety of individuals about how they manage their online reputation. This up-front research created a foundation for the team to refine the desired feature set and move forward with a complete re-build of the existing product.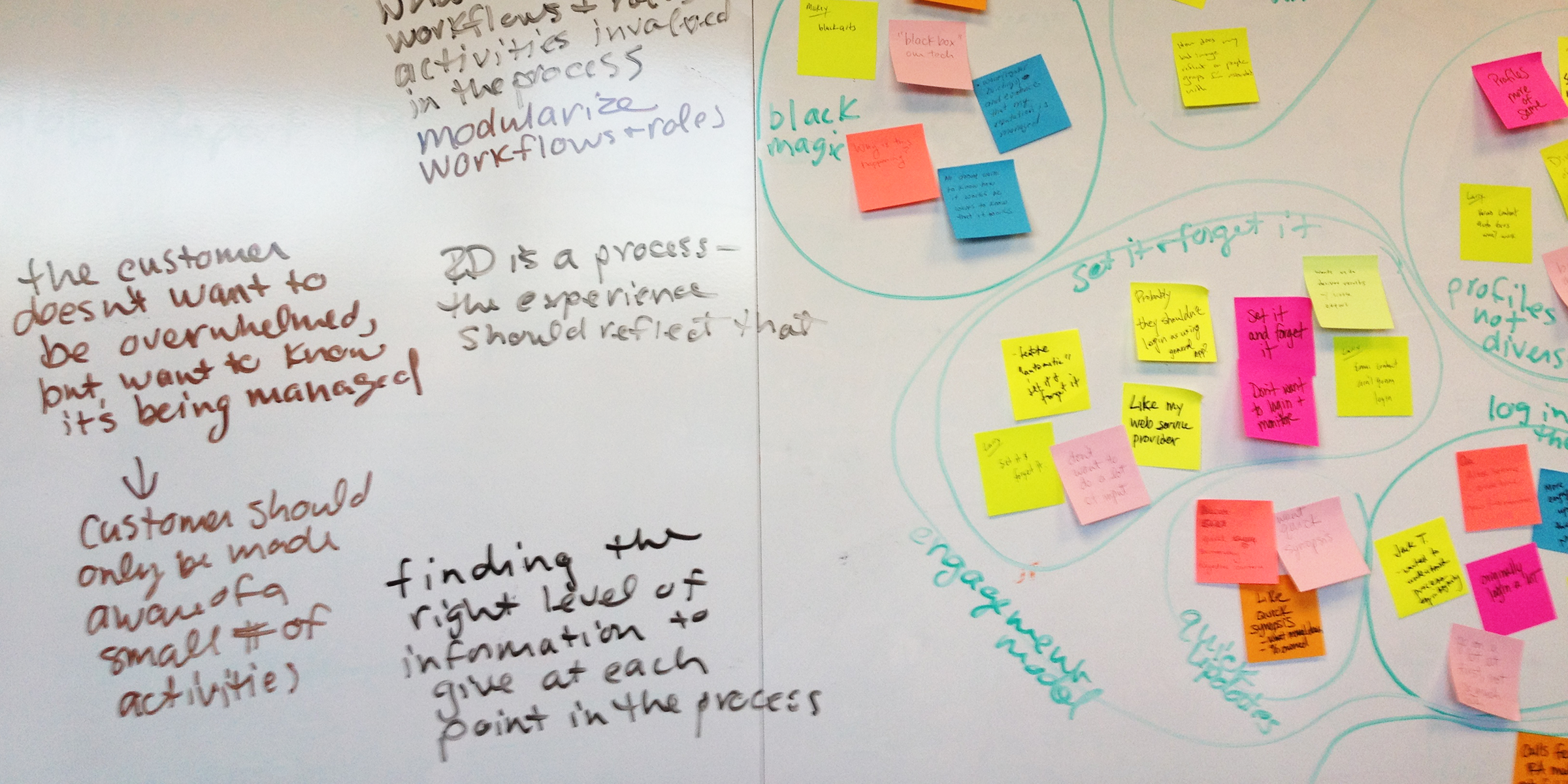 Real-time whiteboard synthesis of a team research de-brief session.
I captured all research findings in a wiki that could be accessed by any logged-in Reputation.com employee. This became an excellent repository and knowledge base. It also featured a calendar of usability tests and user interviews.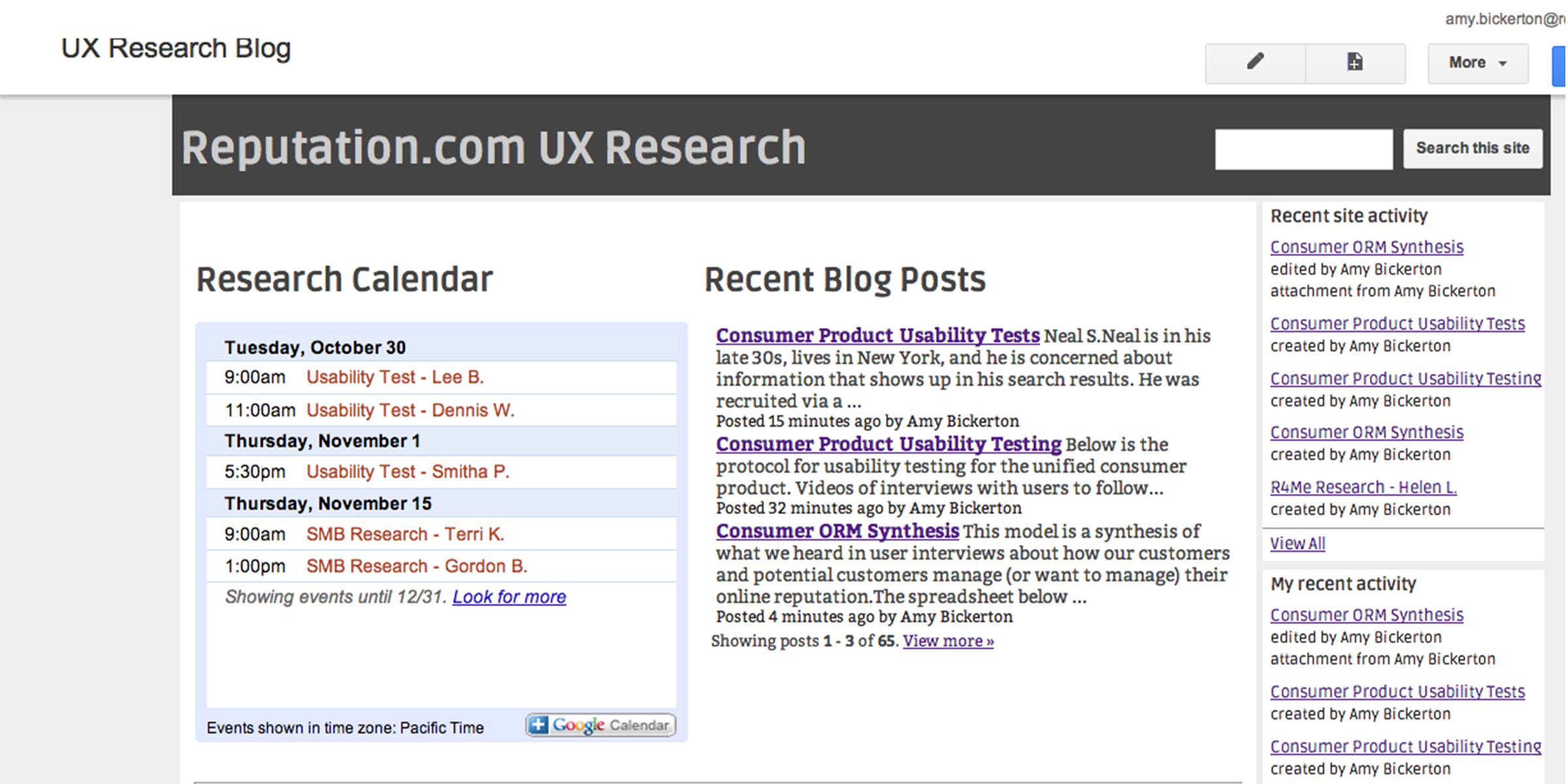 I kept a research blog with a calendar and posts of research findings.
The design team included myself (as a researcher/designer hybrid), Sophia Levens and Payam Rajabi as interaction and visual designers, and UX Director Matthew Beebe. Together we defined a product that met business needs, was technologically feasible, and was rich with data yet easy to use for the consumer.
Visualization of brainstorm for privacy tool.
From the earliest prototypes to the final working version of the site, we conducted usability tests weekly and responded by tweaking designs as we went.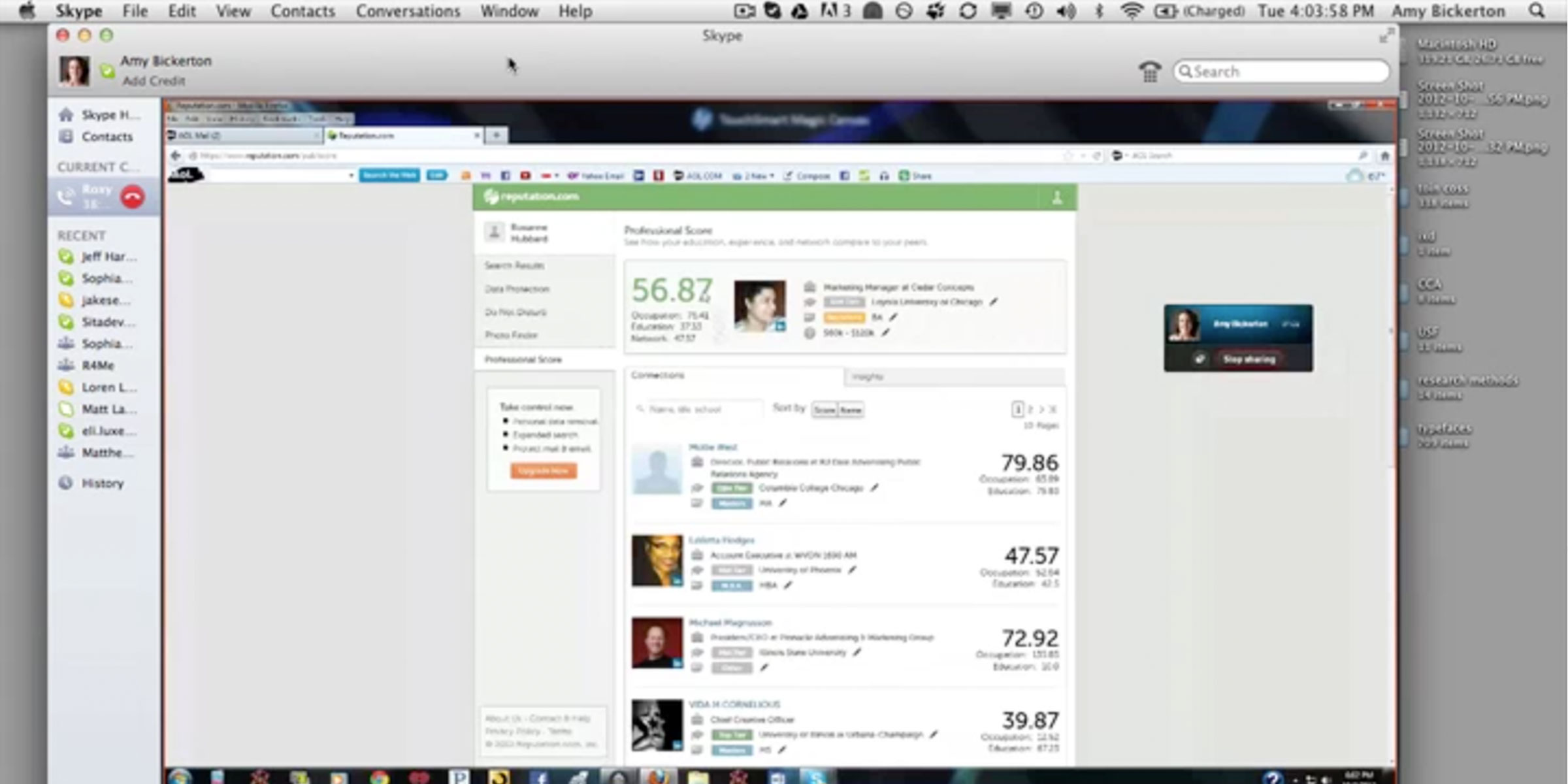 Remote usability test via Skype before the launch of Reputation.com for individuals. Visual design by Sophia Levens.
The navigation of the site is broken down by key online reputation management behaviors: tracking how and where you appear in Google search results; finding potentially embarrassing photos of yourself online (using face recognition); personal data privacy controls; and a reputation evaluation based on your LinkedIn connections.
I created documentation to communicate visual styles to engineers.
Wireframes for Account Settings and concept for a Reputation Dashboard.